Irish Ancestry Research Centre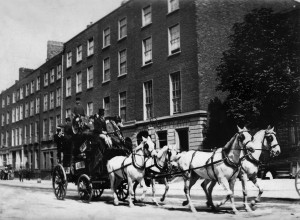 IARC is a leading provider of services designed to help you understand your past and save it for future generations.
Do you know what's hidden in your family history?  What colourful characters or dramatic stories are waiting to be uncovered? Our expert, academic researchers know where to look and how to comb through the records to produce an accurate, thorough, and richly detailed history of your Irish heritage. 

Receive guidance from our trained staff.  We'll mobilize our resources and expertise to assemble your complete family history.

We also research and help to verify Irish heritage and guide clients through the process of applying for citizenship and passports.
You can become a trained genealogist through our accredited  programmes either in class or online. Earn a certificate through the University of Limerick or a diploma through the University College Cork.

Or join one of our workshops to hone your skills as a researcher for personal or professional purposes.
Turn your finished family history into something to share with friends and family to save for the future. From family-tree posters to video souvenirs of the places in your past, from simple informative books to beautiful coffee-table volumes complete with pull-out family tree, we offer the full range.
Got some manuscripts or important papers to memorialize for posterity?  Our team of experts can help.
Click on each heading for more details of our services
IARC is a not-for-profit organization and has charitable status.
For further information email us at info@irisharc.org