IARC at the Ireland Funds Conference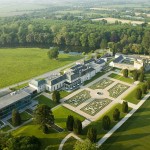 The IARC team attended the final day of the Worldwide Ireland Funds Conference in the Castlemartyr Resort, Cork on 23 June, 2012. Over 250 supporters from eight countries attended this conference, which ran over three days and focused on the progress of the 'Promising Ireland' campaign. As part of the event schedule, delegates at the conference were given the opportunity to meet with IARC to discuss researching their Irish ancestry. We had a number of meetings on the day and attendees were pleased with the research conducted to date and enthusiastic about the possibility of further exploration of their family history with IARC.
Trackback from your site.