Global Limerick DNA – Lecture
Thursday 27th Aug 2015, at 7.30pm in Mary Immaculate College,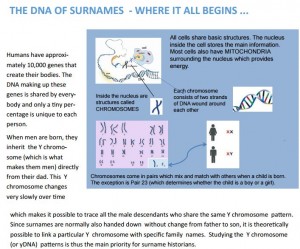 Limerick, Ireland, Dr Cathy Swift will give a lecture on historical Limerick surnames and new DNA techniques. Opportunity to win a DNA test! Its a free event, part of National Heritage week.
See you there.
Trackback from your site.